News and Events
Jun 3, 2021
Capital Credit Retirement Approved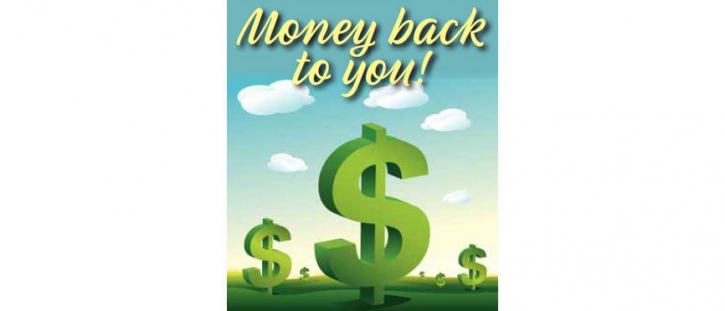 The Clay County Electric Board of Directors approved a capital credit retirement of $1,321,284.00. With this year's retirement, Clay County Electric has retired over $13 million to our members since 1938. Members should receive their capital credit checks by the end of June.
Clay County Electric distributes capital credits to members based upon one of the seven guiding cooperative principles, Member Economic Participation. This principle states that equity surplus can be used in sever always, including allocating capital credits to members in proportion to their usage.
At the end of each calendar year after all expenses associated with conducting business are paid, the balance left is called the margin. CCECC retains and uses the margin funds as a significant source of equity. The equity is used to maintain and improve our infrastructure to provide our members with safe, affordable, dependable, consumer focused utility services. CCECC utilizes all resources, technologies, and education to keep our consumer impact to a minimum.
As a non-profit cooperative, Clay County Electric Cooperative is owned by its members. As our members pay their electric bills, they build equity or capital credits based upon their usage. Since, capital credits are based upon a member's usage, the capital credits reflect each member's ownership in the cooperative.
The board of directors decide annually whether to refund capital credits to our members. Their decision to refund capital credits will be made when the Cooperative is deemed strong financially and the member equity level is high enough to justify the allocation. The decision to allocate capital credits must follow several conditions:
Consistent with state and federal law.
Consistent with operating on a nonprofit cooperative basis under federal tax laws.
Fair and reasonable to the Cooperative's members and former members.
Must maintain sufficient equity and capital to operate the Cooperative in a safe and sound manner.
Protects the Cooperative's financial condition.
Retire capital credits within 30 years after their allocation.
Capital credits are issued in the form of a check or a credit to the member's electric account. It is permissible for capital credits to be offset against losses incurred by non-paying members. For members to receive capital credits, the member must have had usage in the retirement year that the capital credits a