News and Events
Mar 26, 2021
APPLY FOR THE 2021 VIRTUAL YOUTH TOUR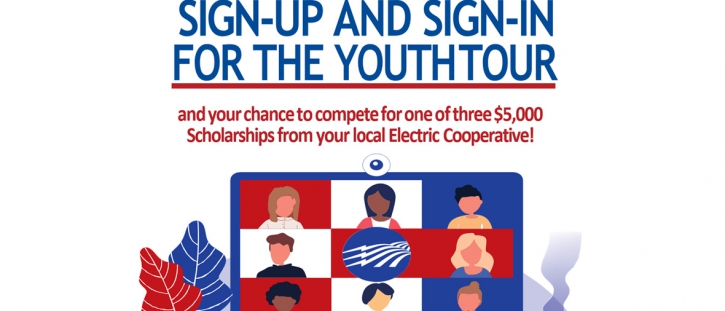 Apply now for the annual "Youth Tour". Due to COVID-19 restrictions, the event will be held through a series of Zoom online meetings and will focus on the importance of public service. Students will have the opportunity to learn about the cooperative business model, interact with state and federal elected officials, hear from special guest speakers, and will have the opportunity to win prizes and one of three $5,000 college scholarships! Applicants must be high school juniors and their parents/guardians must be a member of Clay County Electric.
The virtual "Youth Tour" will be hosted at Clay County Electric Cooperative. Also, selected 2021 participants will receive a $1,000 scholarship for completing all remote sessions and a service project.
All applications must be returned by Friday, April 9, 2021.
The PDF application above requires a PDF viewer. Download Adobe Reader for free.