News and Events
May 22, 2019
Meet Your Directors
This is the second of the three month series, "Meet Your Directors", which invites you to learn more about each of the nine members who serve on Clay County Electric Cooperative Board of Directors. Beginning with the April issue, this series will continue thru the June issue of Arkansas Living which features three members of the Board each issue.
Each Director of Clay County Electric Cooperative is required to become a Credentialed Cooperative Director within the first three years of their term. These credentials are earned through NRECA Director Education Program; this program allows directors to pursue up to three levels of certification. The programs are designed to help directors understand their roles and responsibilities, stay up-to-date on key issues and industry trends, and to prepare them to meet the current challenges and future challenges of the electric cooperative. The Director Certificate Programs consist of the Credentialed Cooperative Director Certificate, Board Leadership Certificate, and Board Gold Credential. The Board Gold Credential status can only be maintained by completing required courses every two years.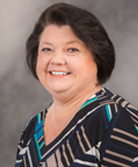 Connie Pendergrass serves as Secretary-Treasurer for the Clay County Electric Cooperative Board. Ms. Pendergrass has served on the Board of Directors since 2005, and she represents Area 1, Zone 2. She currently serves on the Arkansas Electric Cooperative Incorporated Board and the Electric Research and Manufacturing Cooperative Incorporated Board. She and her family reside in Success, and she has one daughter, Elizabeth.
Ms. Pendergrass is a graduate of Pocahontas High School. She continued her education at Arkansas State University until transferring to University of Central Arkansas after acceptance into the physical therapy program. After graduation from UCA, she was accepted into the University of Indianapolis-Krannert School of Physical Therapy for her advanced degree. She has owned her private practice since 1998 providing outpatient physical therapy and school age special need services in Randolph, Lawrence and Clay counties.
Ms. Pendergrass attends church at Old Reyno Freewill Baptist. She has volunteered on the local softball association for the past 10 years and serves as the treasurer. She loves to spend time with her family and friends. Her 16 year old daughter keeps her busy most days. Ms. Pendergrass attends many local sporting events and school activities. She is currently working to start an annual beauty pageant to raise funds for the back pack for food program and hygiene closet at her daughter's school.
Running for the cooperative board was an easy decision for Ms. Pendergrass as she enjoys helping people and being involved in her community. She likes being on the board as it is different than the education and sports volunteer boards that she is and has been on in the past. She likes the multiple facets of the electric business. Ms. Pendergrass notes that technology has improved the services and reliability of the electric business over the years. She is a supporter of the new Smart Hub app. She says the app allows her to view daily usage, past usage, and bills. Her biggest surprise was how much electricity she uses when doing laundry. She stated her next purchase will be a more energy efficient electric dryer.
Ms. Pendergrass earned a Credentialed Cooperative Director Certificate, Board Leadership Certificate, and the Director Gold Credential. She participates in continuing director education to keep her Director Gold Credential status.
Wade Schimming was elected to the Clay County Electric Cooperative Board of Directors in 2011; he represents Area 2, Zone 3. He resides in Peach Orchard with his wife of 19 years, Jana, and their two children, Audrey and Benjamin. Their extended family includes a cat, Gifford, and a dog, Hoss.
Mr. Schimming graduated from Delaplaine High School and attended Black River Technical College. Continuing in his family footsteps, he is a fourth generation farmer. He says that he enjoys farming and the challenges it brings both good and bad.
Mr. Schimming is a member of the 5th and Pine Street Church of Christ in Rector. He enjoys spending time with his family which includes spending time outdoors and watching his children participate in various sports which encompasses softball, baseball, football, basketball, and trap shooting. He and his family enjoy going to the beach for vacation and anything else water related. Mr. Schimming likes to be outdoors and his hobbies include hunting and fishing. He enjoys reading magazines and articles that focus on farming trends, techniques, products, and equipment.
This year is Mr. Schimming's eighth year of serving as a Director on the Clay County Electric Cooperative Board. He stated that he was overwhelmed his first year on the Board; however, through education and training he has learned a tremendous amount about the Cooperative and his learning continues as the industry and technology advances. He likes being involved in decision making that improves service for our members; also, he enjoys learning about changes in the industry which could be implemented into our cooperative to provide members with improved and additional services. He is very interested in other types of energy sources such as solar and wind generated power.
Mr. Schimming earned his director certification certificates including a Credentialed Cooperative Director Certificate, Board Leadership Certificate, and the Director Gold Credential. He maintains his Director Gold Credential status by participating in the required continuing education courses.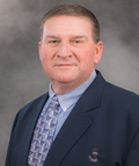 Cary Wilson became a Director of the Clay County Electric Cooperative Board in 2008; he represents Area 3 and Zone 2. Mr. Wilson resides in Pollard with his highschool sweetheart and wife of 28 years, Katina and their dog, Shadow. They have two children J.T. and Payton. The Wilsons are looking forward to welcoming their first grandchild who is due to arrive in July.
Mr. Wilson graduated from Portageville High School and attended Arkansas State University. He returned home and began farming for himself in 1990. He grew up farming with his dad and grandpa which gave him the opportunity to learn the farming business.
Mr. Wilson and his family are members of the Emmanuel Baptist Church of Piggott where he teaches Sunday School. In addition to studing for his weekly Sunday School lesson, he continually studies and learns from other passages in the Bible. Mr. Wilson is a member of the New Hope Cemetery Board which oversees the general care and operations of the cemetery. He is also a member of the Board for Sharing Hearts which is a charitable organization that offers scholarships and financial aid to students in the Piggott School District. Other activities that Mr. Wilson enjoys are cooking, golfing, hunting, and spending time with his family. One item on Mr. Wilson's bucket list is to go on a guided turkey hunt at Bent Creek Lodge in West Central Alabama to hunt with the expert guides who he grew up watching on tv hunting shows.
Mr. Wilson enjoys serving on the Clay County Electric Cooperative Board due to the fact that the electric industry is so dissimilar from farming. He likes the different mind set and diversity of the electric industry. During his tenure, he has learned a lot through the training and education provided by the Cooperative and from others who had experience in the electric cooperative industry.
Mr. Wilson earned his director credentials which include Credentialed Cooperative Director Certificate, Board Leadership Certificate, and the Director Gold Credential. He continues to maintain his Director Gold Credential status by participating in continuing education courses.
Clay County Electric Cooperative Area and Zone Map