News and Events
Oct 10, 2018
Cooperatives look to the future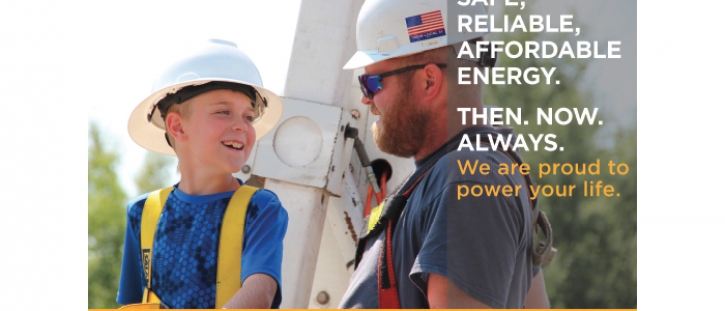 October is National Co-op Month, which is the perfect time to highlight the many ways electric cooperatives are unique.
Cooperatives are locally governed, looking out for the long-term needs of their consumer-members. Electric cooperatives belong to the communities they serve. This heightened community focus allows us to quickly adapt to evolving consumer expectations. Our closeness to the community ensures a better response to these needs because we are led by the people that we serve.
Electric co-ops have always been a catalyst for good in their communities.
Cooperatives were created during the Great Depression of the 1930s to provide electricity to the nation's rural areas, which were not being served by the big power companies. Today, we continue to anticipate and plan for the future needs of our consumer-members.
Electric cooperatives often partner with local groups to bring economic opportunity to their local community. It is this facilitation role that is often the most valuable strength of the co-op. In addition to developing electricity, the electric co-ops have formed partnerships to help provide other vital parts of the state's rural infrastructure, including water and fire protection, which help the state lure new business and industry, as well as provide a better quality of life for our consumer-members. That strong focus on economic development continues to this day as we look for ways to help our communities and service areas grow.
The co-op business model is unique. It is pragmatic, mission-oriented and puts people first. Co-ops strive to be a trusted voice in their communities. Co-ops have earned that trust because, while not perfect, they always have their members' best interest at heart and are determined to enrich the lives of those living and working in the communities they serve — now and in the future.